---
Wild Wildenburg shows the epic quest of The Planthunter through domain Wildenburg in Wingene (BE). During this quest The Planthunter is searching for the plants his collegue Planthunters in previous times brought to Europe from remote and exotic lands to replant in the gardens of the European aristocracy.
---
The Planthunter is created for the residency programme Waldeinsamkeit (2020), curated by Koi Persyn.
Photo's of The Planthunter at Waldeinsamkeit by Chantal van Rijt.
Instagram Waldeinsamkeit: wesk_waldeinsamkeit
---
WILD WILDENBURG – (trailer)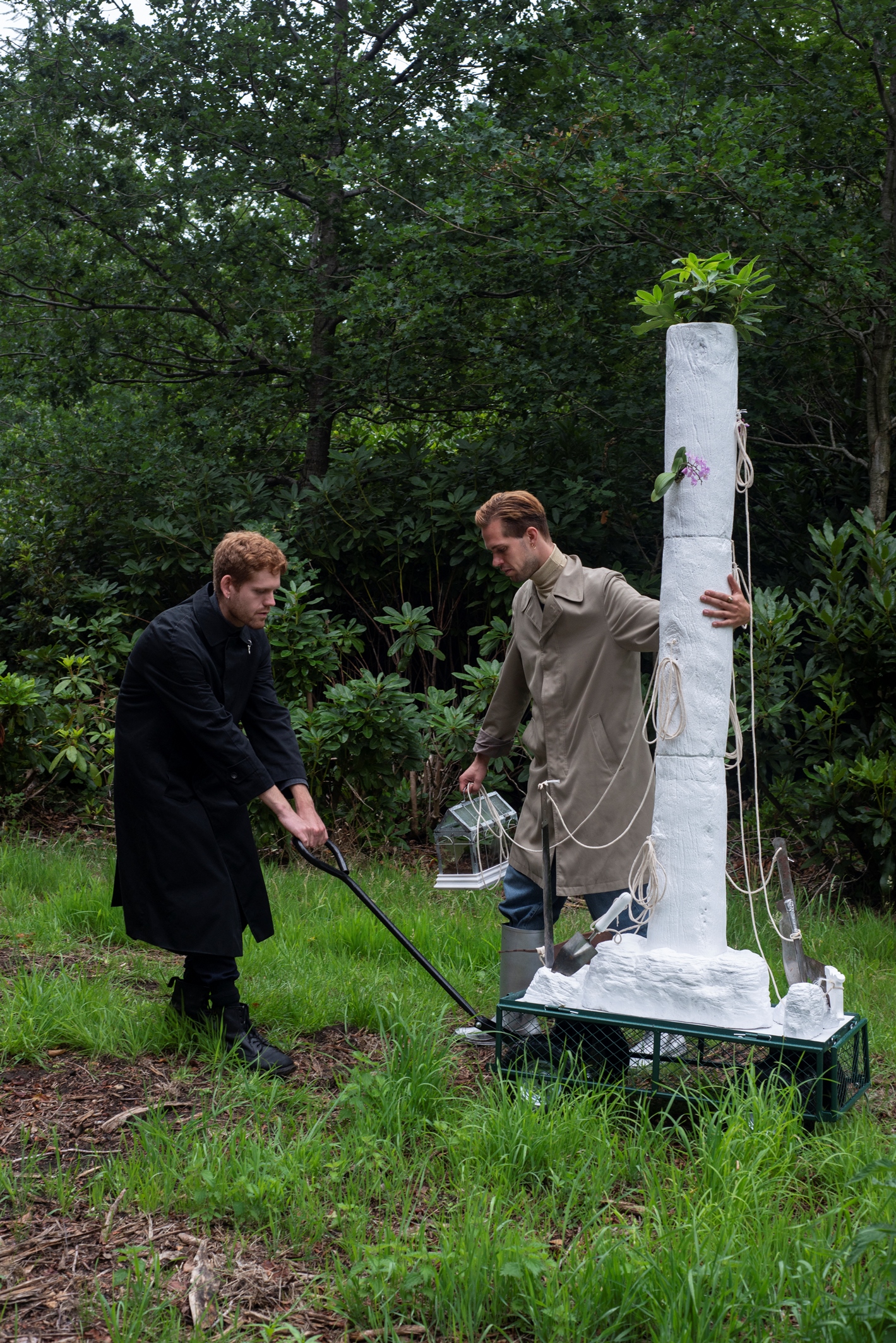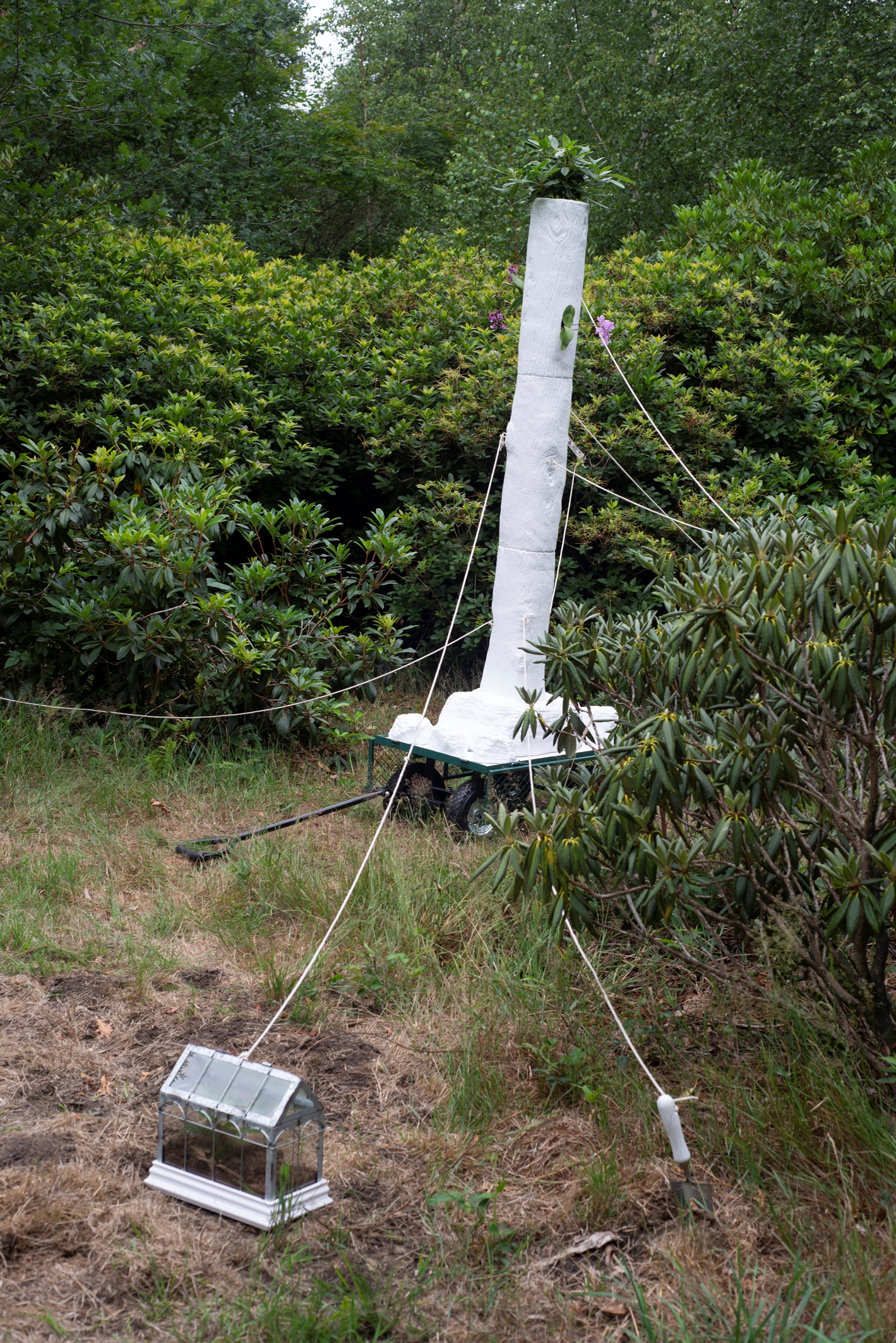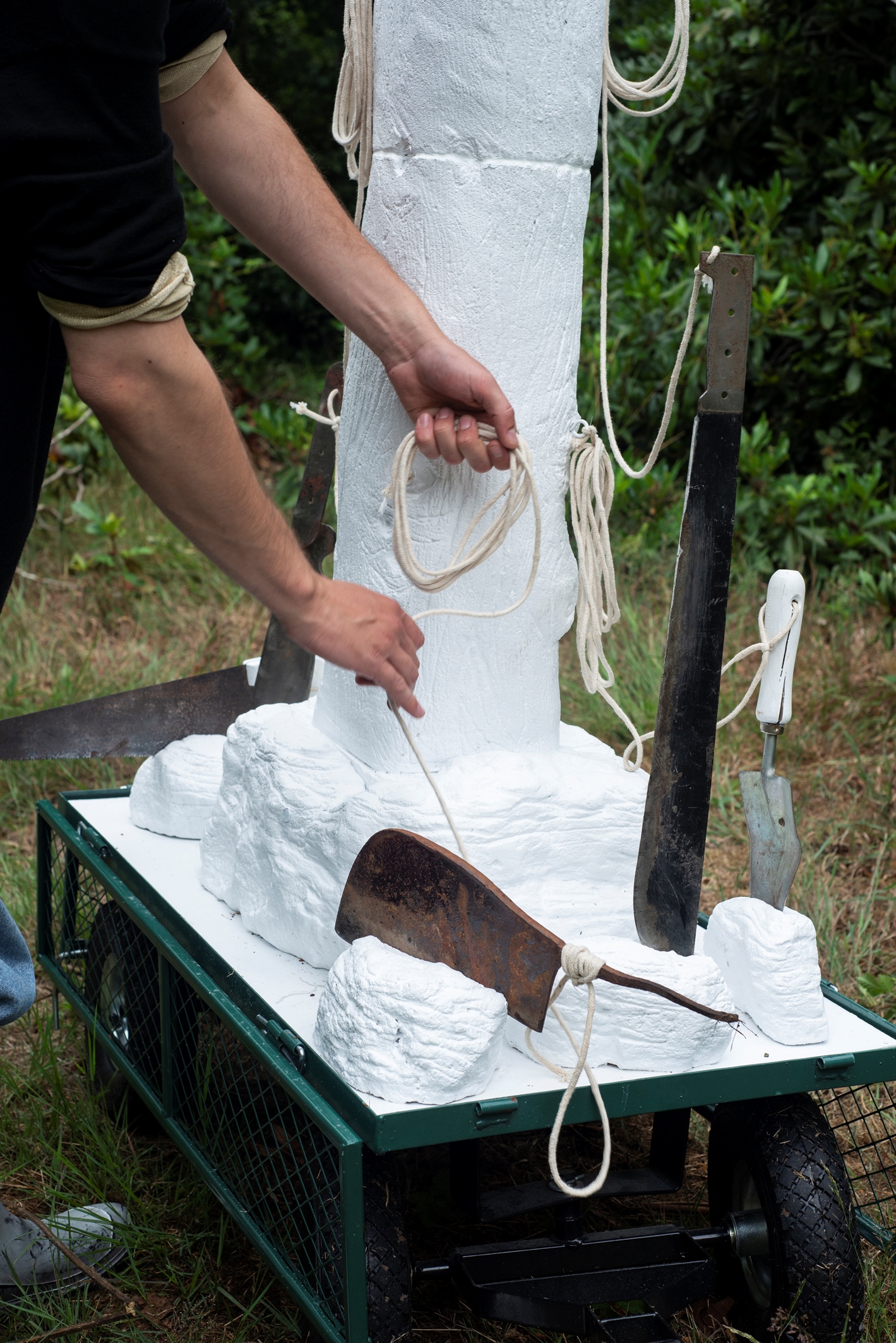 ---
Notes on Wildenburg
---
During the residency The Planthunter collected flowers, plants and notes in a little book. This book became a souvenir for CONTRA-CAMO, an artwork and visitor center by Martijn Petrus as part of Waldeinsamkeit. The texts written and collected in this book eventually functioned as the script of Wild Wildenburg.
---
Page 1: The garden is older than the ploughed field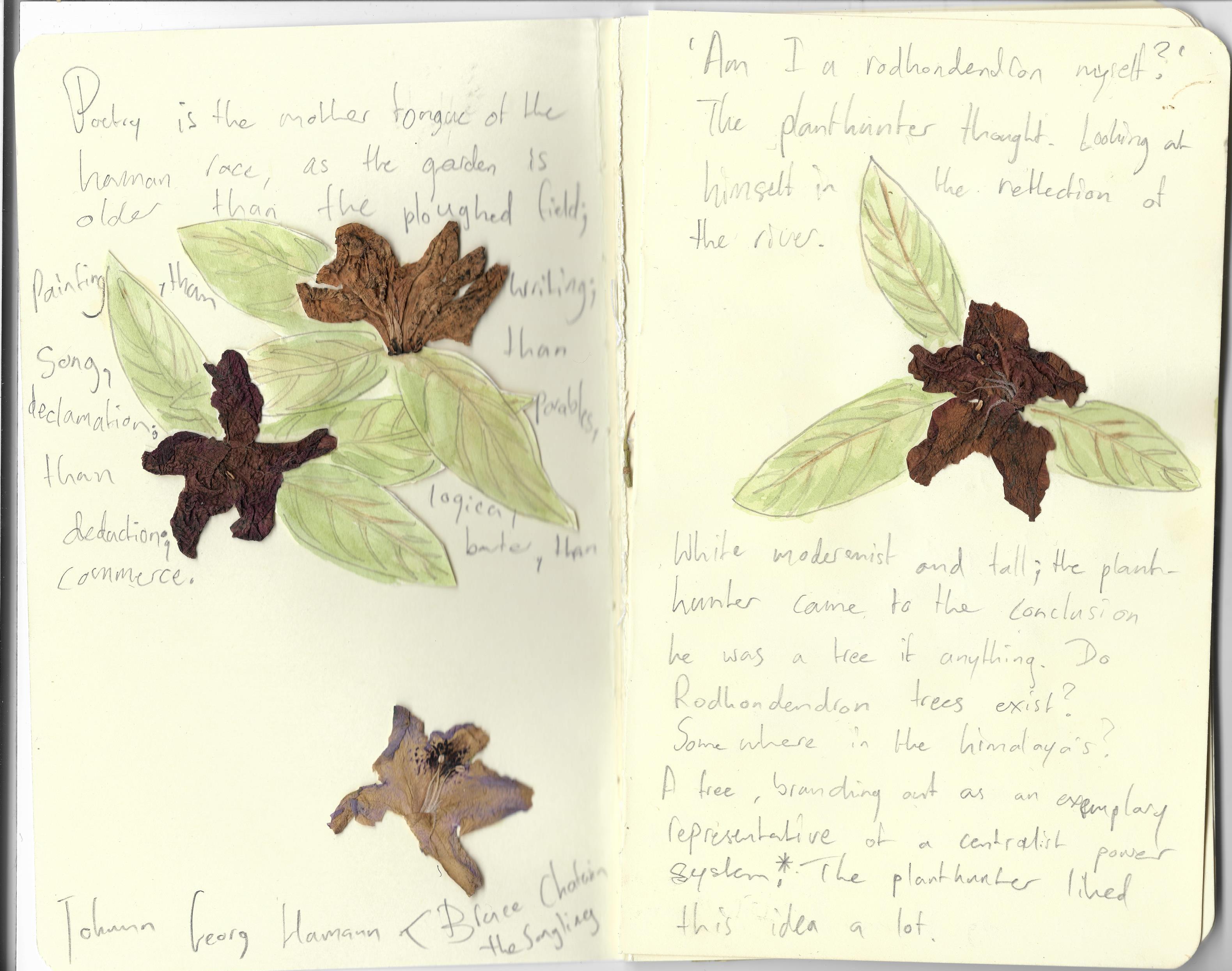 Page 3: Replica's of a world within a world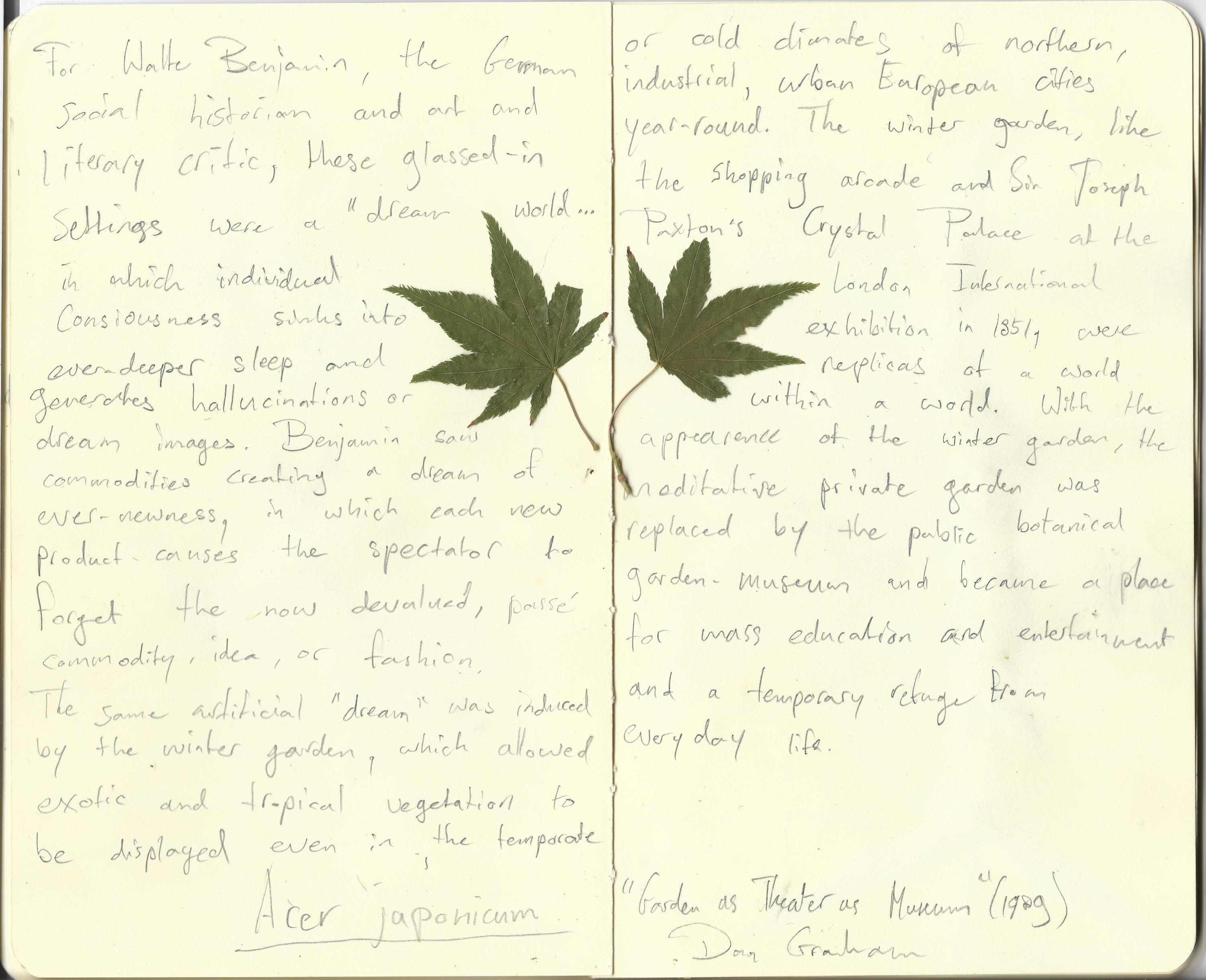 Page 6: A specific view on history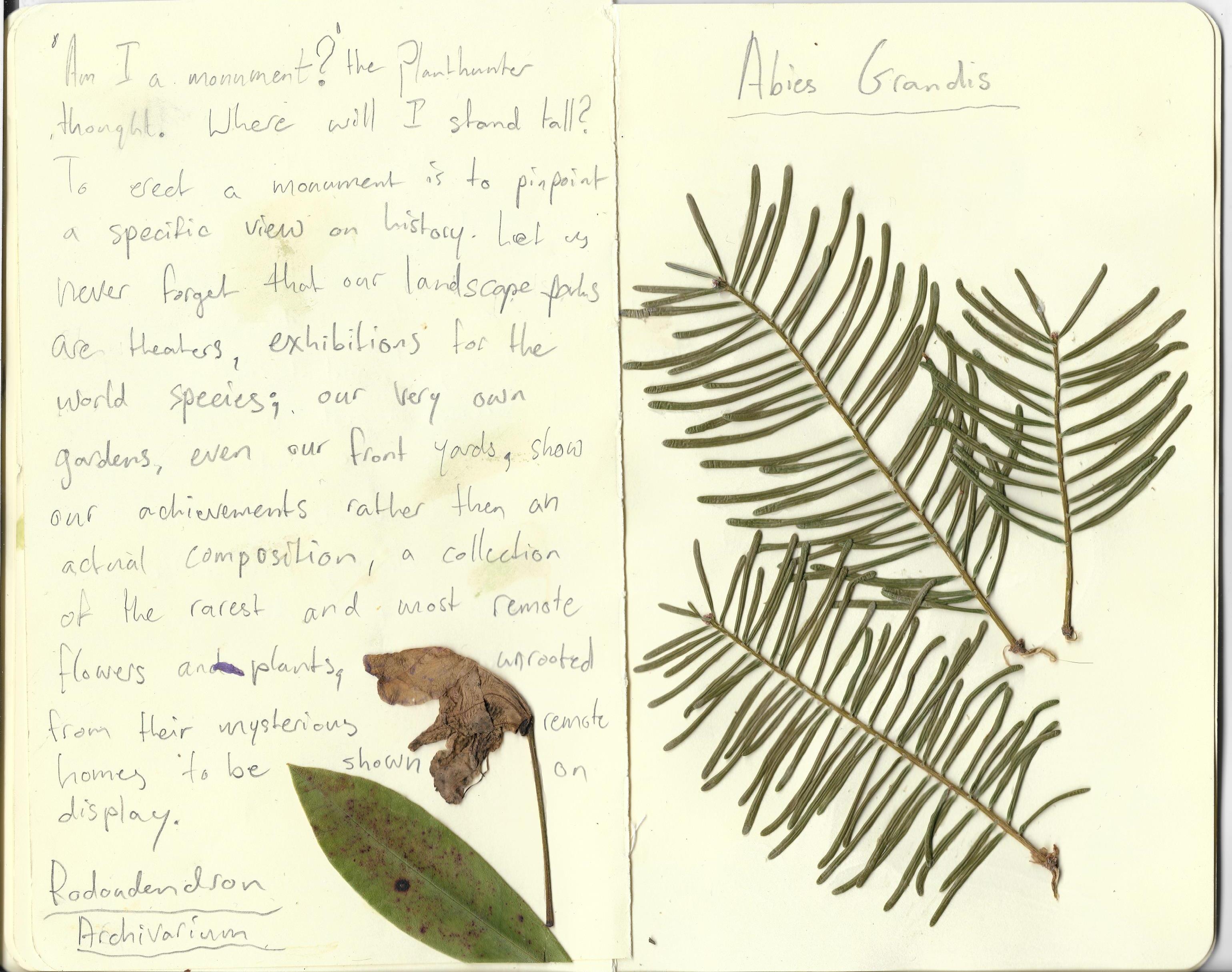 Page 7: Talking about the flowers
Page 12: Today the map holds no secrets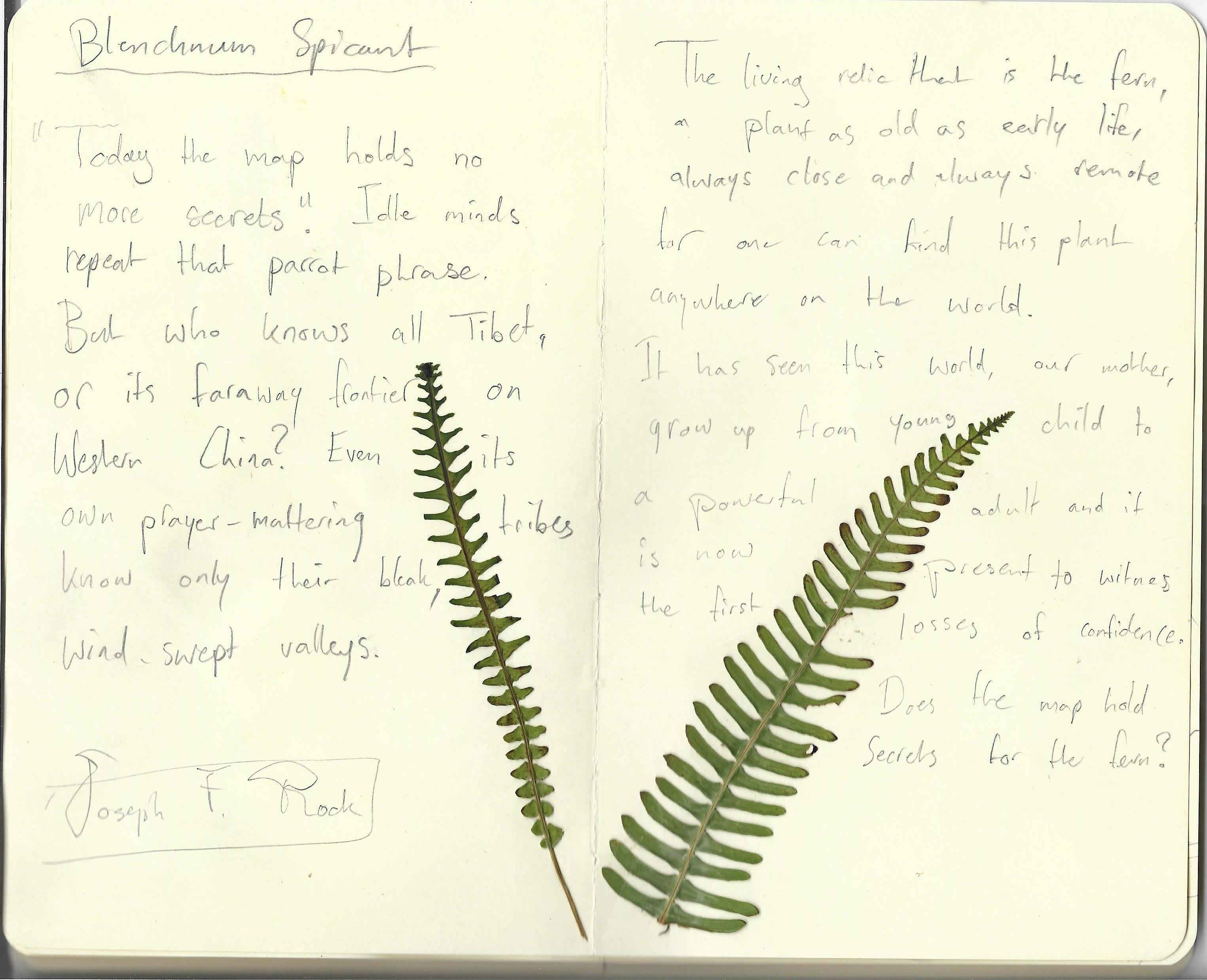 ---