Living jewel, swimming flower
---
Martijn Petrus shows an installation existing of a large folding screen called Living flowers, swimming jewels at the one evening exhibition of Salon Pièdestal. The screen is made out of a digital print on fabric of koi carps.
---
---
In the salon of Care Wormerveer there is a screen with an enlarged image of a pile of stones, water and plants. The image on the screen is a typical Western interpretation of Japanese Zen Buddhism.
Here, these images have become synonymous with words such as wellness and mindfulness. The stones no longer function as a spiritual symbol but as a marketable idea of peace and balance. Spirituality has become a luxury product.
For the work Living jewel, swimming flower, Martijn Petrus has adopted the format of the folding screen. The screen shows an inflated image of koi fish. The colourful nishigi goi is a spin-off of the wild Japanese koi, created in the 19th century when Japanese farmers started breeding some colourful variants. This transformed the fish from food into a decorative object. Today, also in the West, the koi is a symbol of luxury, a status object.
The folding screen is both an aesthetic and a functional object and thus plays with the role of the artwork. The image also plays with the iconic imagery surrounding the koi. Often depicted smaller as a lone or duo, in a serene setting. The assembled image is busier, less serene and very dominant in the room.
The original folding screen of the salon was used as decoration, whereby it was placed outside the context of its function (privacy/partition). The folding screen made by the artist was placed as part of the interior of the treatment room.
With his installations, Martijn Petrus often refers to forms of displays and décor. In terms of content, he works around the human framing of nature.
---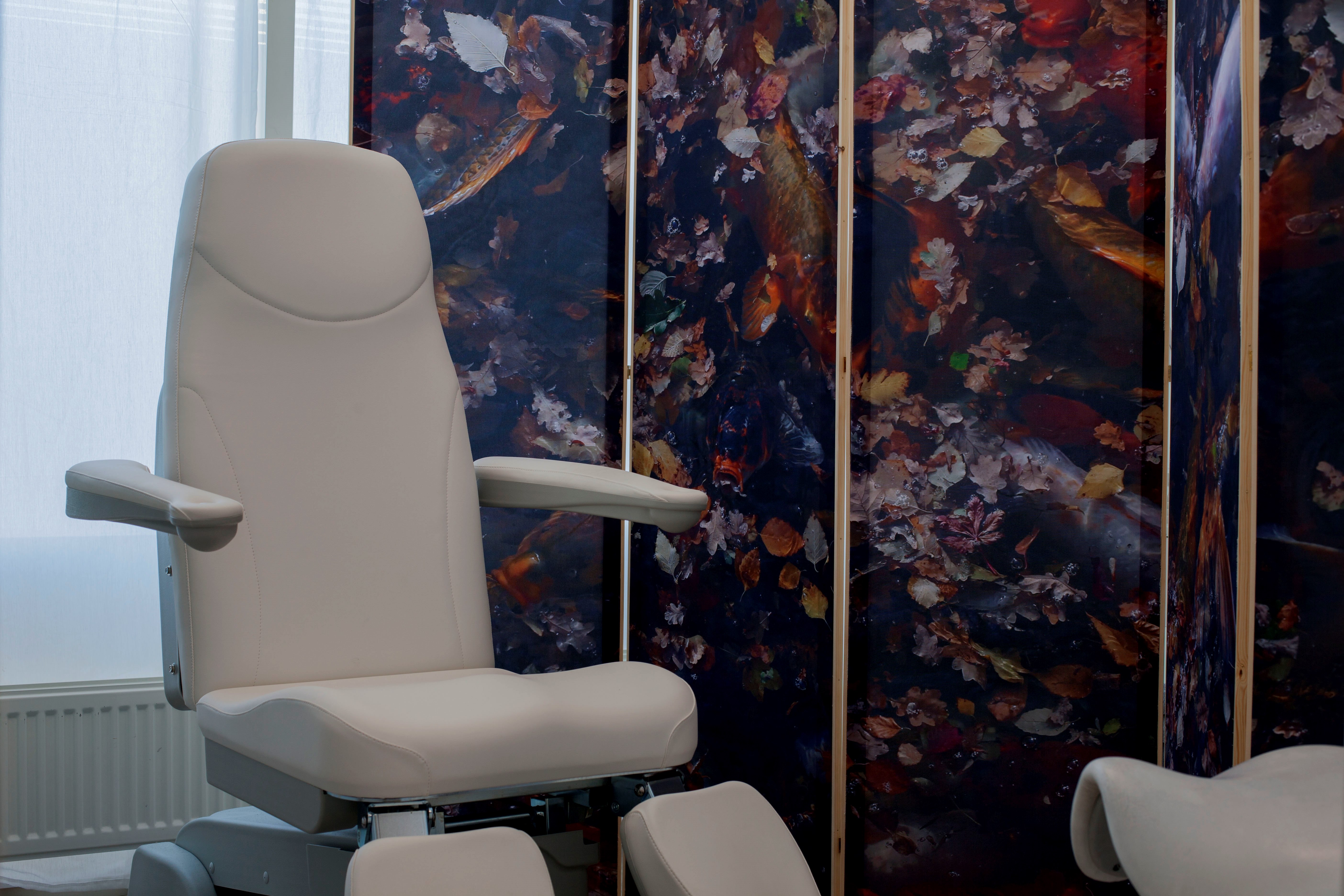 ---