---
Kinderwarteraum (2022) ) is the fourth and final chapter in a series of four exhibitions called Family Business, each exhibition located in the workspaces of parents of the four participating artists. For one night the artists take over these workspaces to pay tribute to the upbringing and support their parents provided for them, allowing them to walk the path of being artists. The third chapter took place at the the Praxis für Kinder und Jugendliche of Jorn Lorenz Gröbel in Paderborn, Germany. With this exhibition we completed the circle of four artists making exhibitions in the workspaces of their parents.
---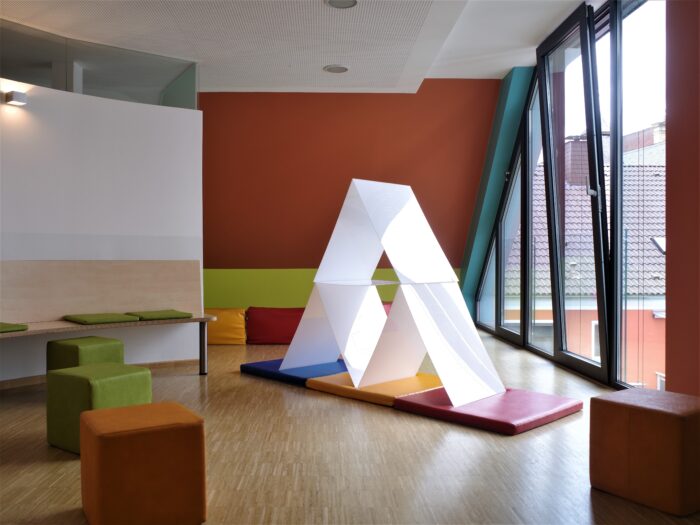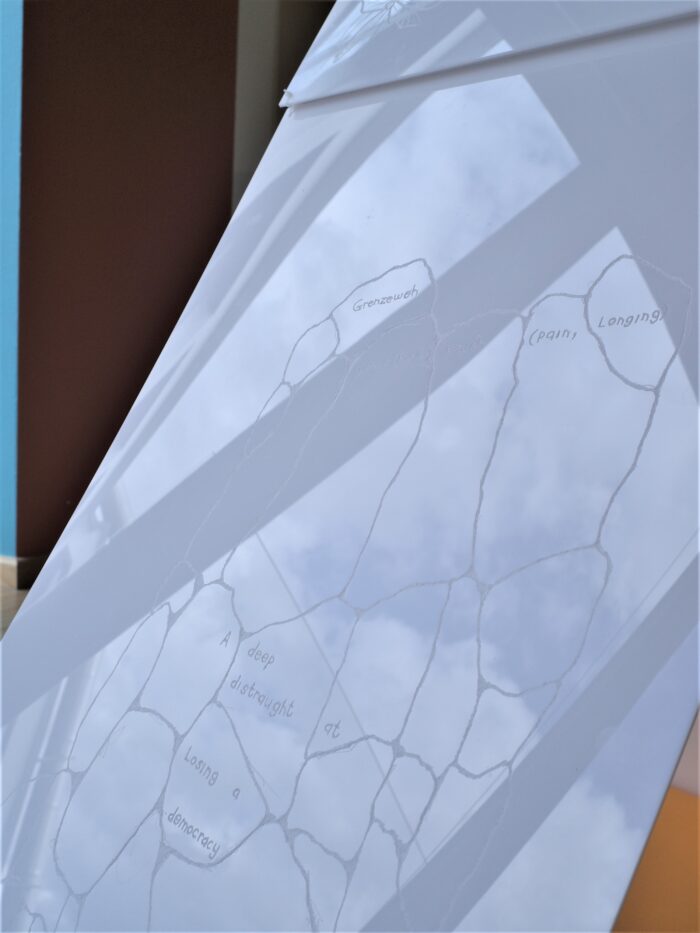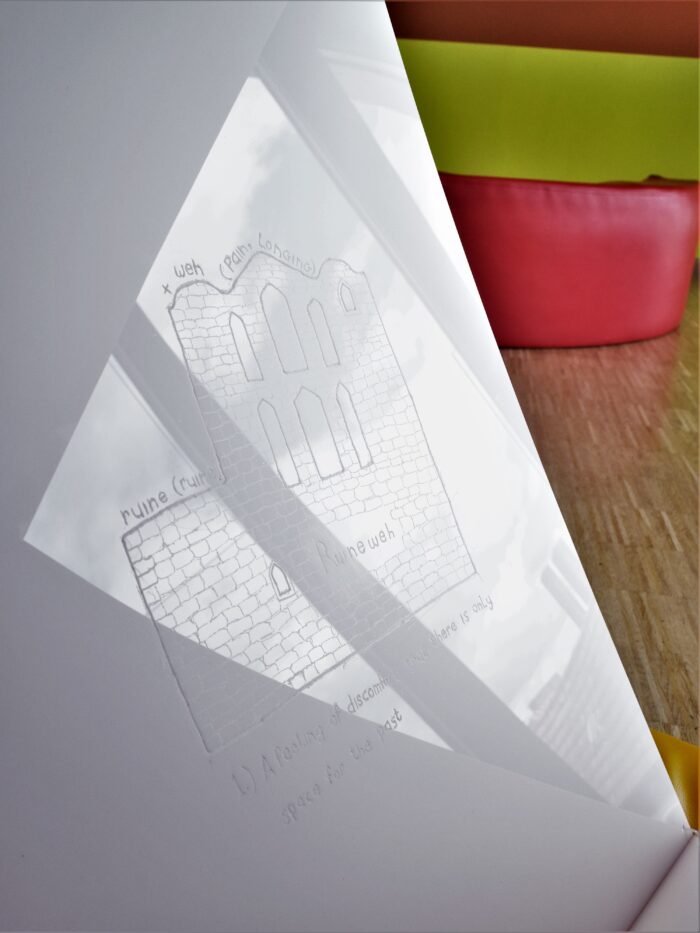 (2022) is an installation consisting of seven engraved Plexiglas plates. Based on the German terms heimweh and fernweh, each plate describes a weh. A pain, a desire. Are desires always about what once was? Or about places you know or think you know? In the waiting room of pediatrician Jorn Gröbel, THE WAY OF WEH explores the dynamic between the new generations born after 2000 and the generations before. The Wehs on each panel describes a new concept that relates to a worldview that has changed dramatically in recent years due to the developments our society is now going through. We are currently living in a period of transition and it is clear that the world that the new generations will face will be fundamentally different from the one we live in today.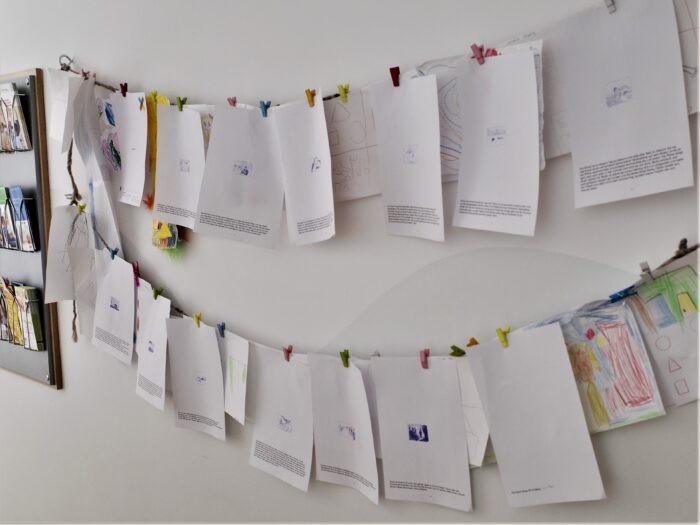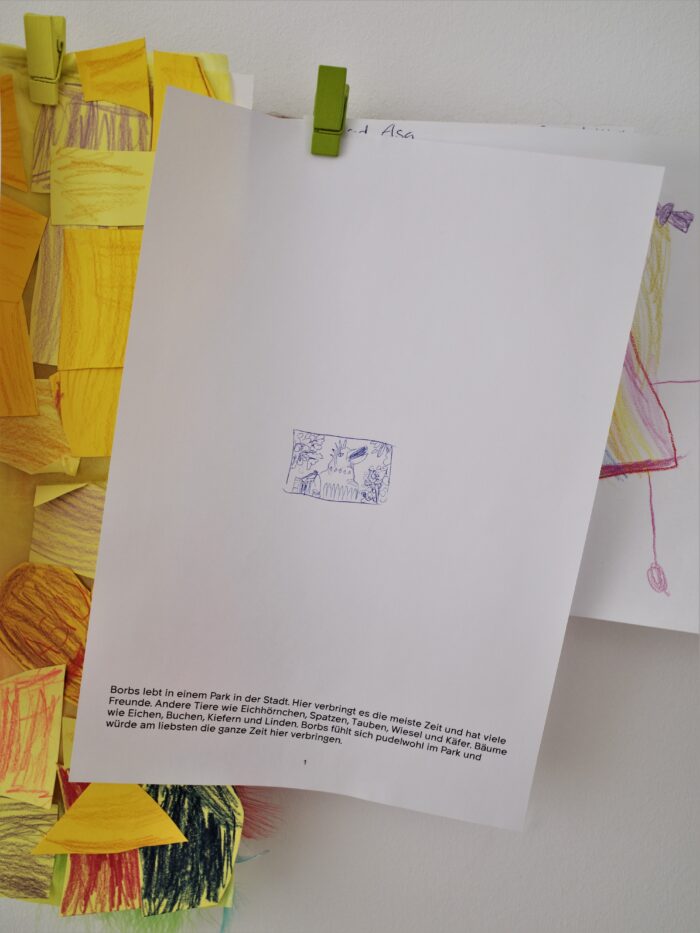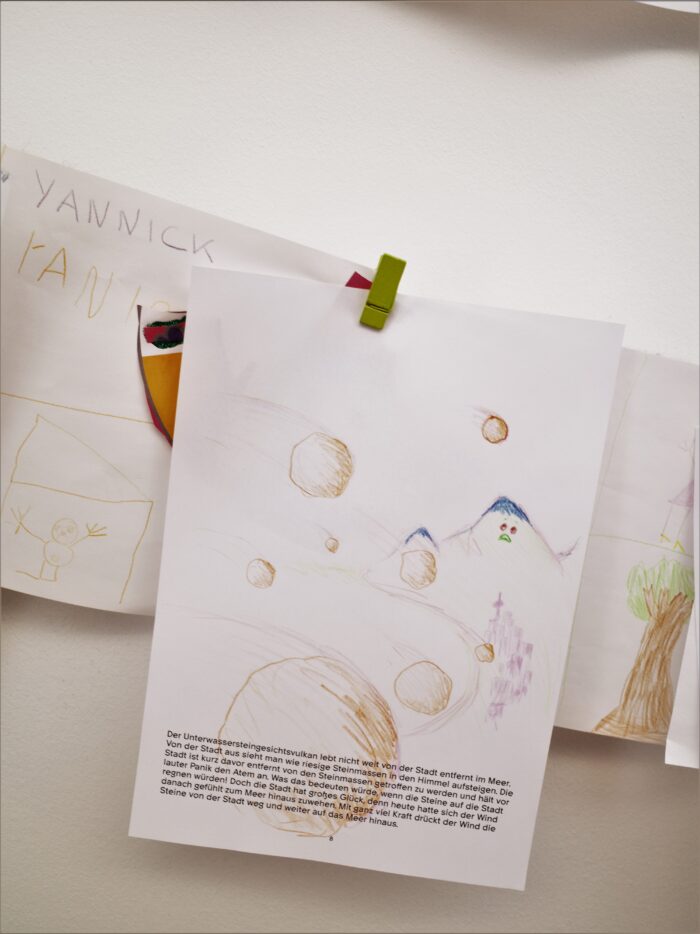 Borbs Insel (2022) is a children's book written by TG for his nephews and nieces. The story is meant to be actively experienced. During the reading, the listener must fill the spaces with images and drawings evoked by the story.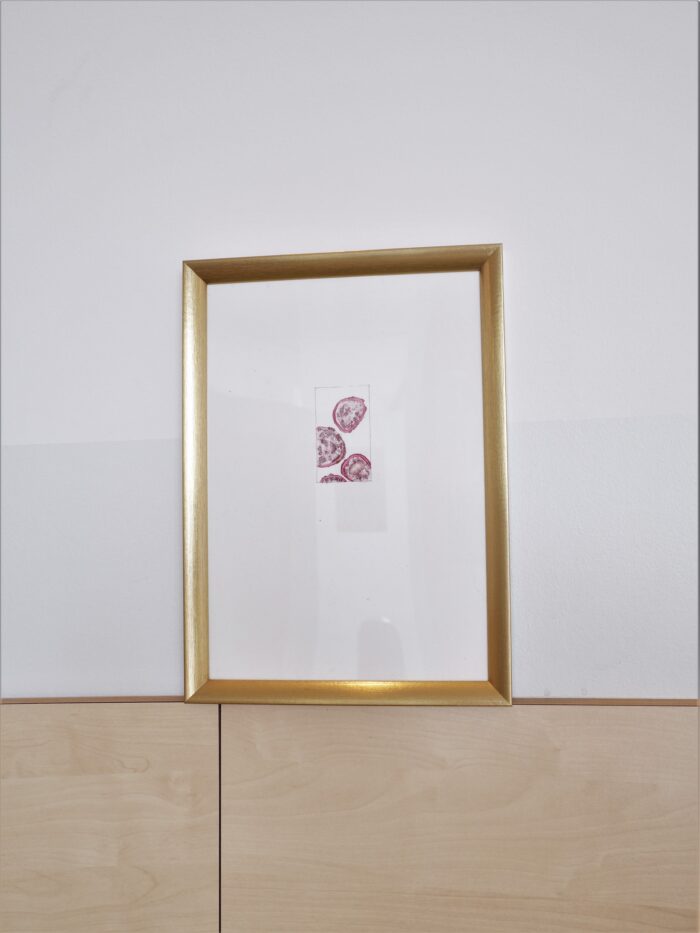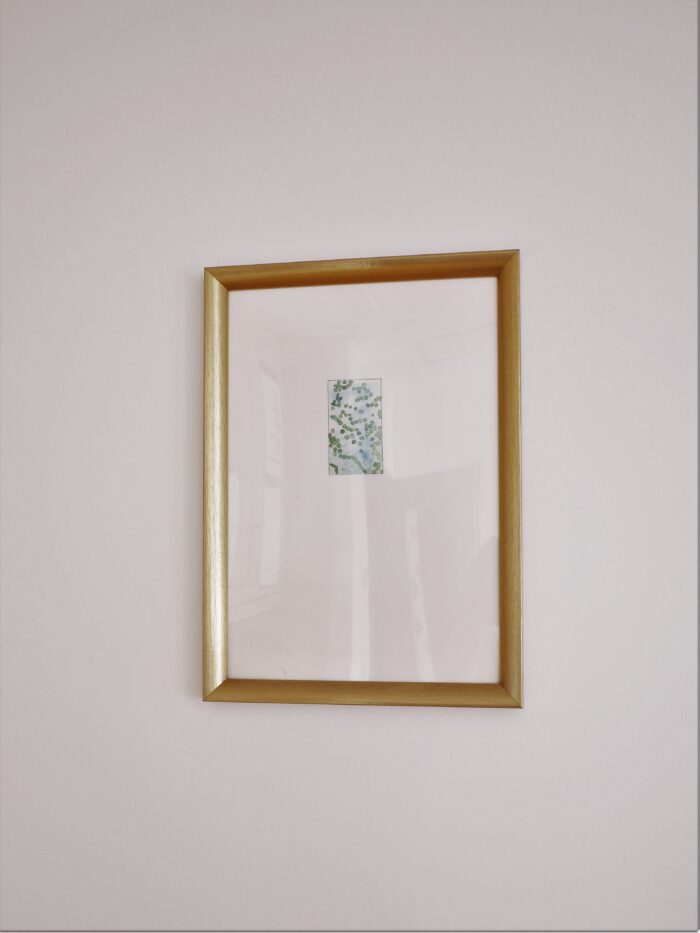 Jonathan Paepens – Relax, put your head down – Decay of childhood (2022)
Relax, put your head down (2022) is a series of three embroidered pillows depicting a new type of disorders, such as ADHD, that have only recently been recognized in the medical community. These disorders mainly indicate the rules of society and clearly show that each individual is tested to keep up with these rules.
Decay of Childhood (2022) shows a series of 9 watercolors, each depicting one of the nine childhood diseases. This series is part of a larger series exploring the concept of decay for each space of Family Business.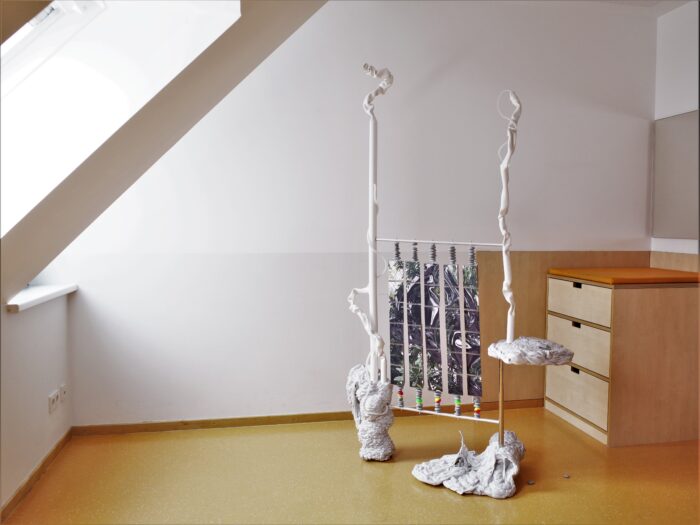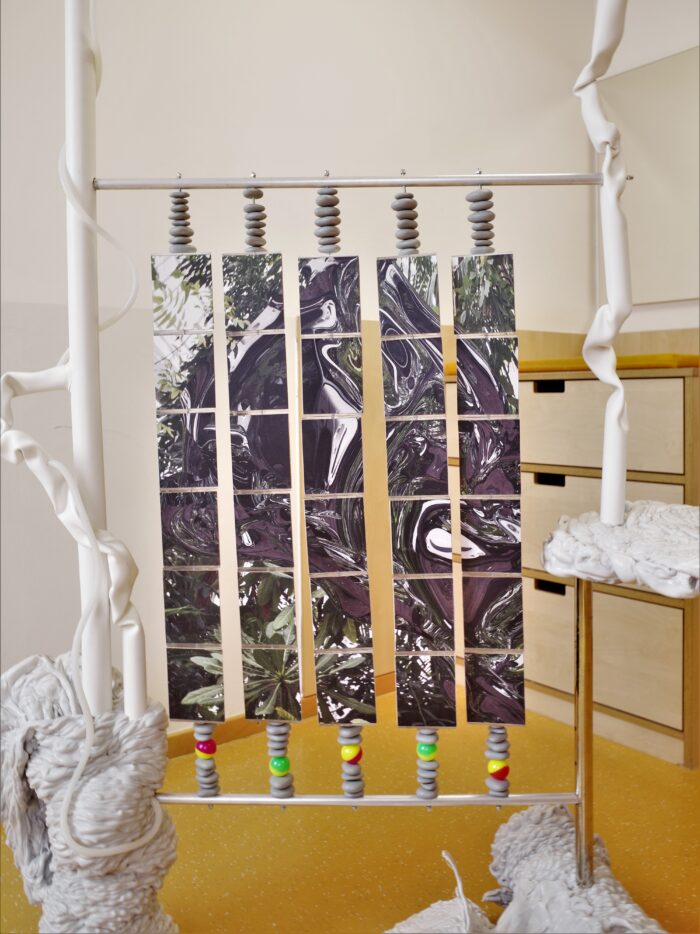 Martijn Petrus – Its flowers are protected by distraction, a strategy used by many (2022)
---